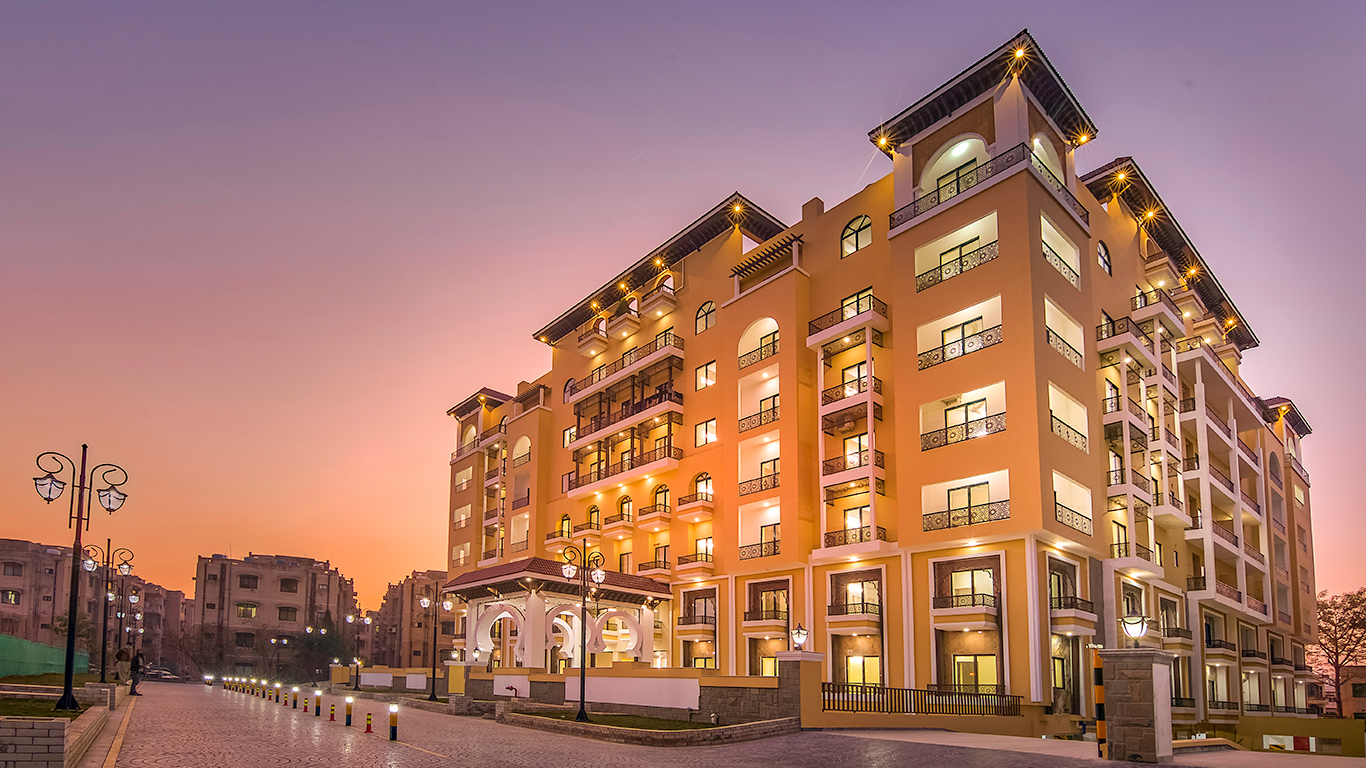 Warda Hamna 3
Set within the established and vibrant community of sector G-11/3 of Islamabad, located at the heart of the existing community, WARDA HAMNA Residencia benefits from excellent local facilities including a comprehensive range of local market area just outside the residential complex, a football ground, a park with children's play area and the grand sector market G-11 Markaz, all in a radius of 300 meters only.
Warda Hamna 2
your gateway to upscale urban living. In terms of design, there is no end to creativity. Designs keep changing & evolving and everyone has their own unique taste and style. There is so much to be made and designed that it becomes overwhelming. Our proposed architecture caters all age groups because it is custom exclusive..
Warda Hamna 1
WARDA HAMNA Residencia, comprising of two and three bedroom, beautifully designed apartments, offers you a unique opportunity to make it home, a house that is not only freshly built but also comes with a distinct design that is uncommon yet modern and ultra attractive.Excellent road links to all the major points inside Islamabad city and to Motorways & National Highways leading to farther destinations.
30 years in the business
our team has always presented its clients with state-of-the-art projects, of different sizes and designs, in almost every sector of Islamabad.
Before time completion of the projects, ensure our valuable clients that we always choose the right projects for them that guarantee matchless investments of the area at every time.
15
Projects
Residential and Commercial Buildings in Islamabad.
2457
Customers
For residential and commercial spaces